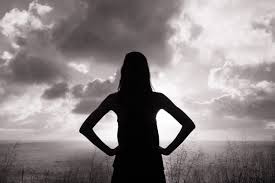 It's time to redefine what it means to be a successful coach. If you were to let go of any ideas of coaching success being measured by financial gain, then a whole new realm of possibility opens up. Coaches are needed in all arenas of life, because they carry with them a powerful formula for enabling human change and growth.
We are living in a time of remarkable planetary change, characterized by instability, upheaval, and the breakdown of systems that once helped to maintain stability and certainty. The future of how we will live and work together as families, communities, and organizations is unknown and unpredictable.
For many people this degree of uncertainty and change is highly unsettling. There is mounting evidence of growing levels of dis-ease and worry, as people stress themselves into suboptimal ways of being. The dysfunction of the fearful mind will come to the fore as ways forward seem hopeless, unattainable, or non-evident.
What is also becoming clear is the limit of government at all levels to help in any significant way. We are already seeing this happen on the world stage, as governments become overwhelmed or paralyzed by the effect of sudden, dramatic change thrust upon their systems. The future increasingly lies the hands of individuals and communities who embark on processes of change which incorporate sustainability and model flexibility to deal with the ever-changing landscape and the uncertainties of system collapse and renewal.
The coach is needed in this world more than ever before. Never mind the idea that you want to create a successful coaching practice so that you can do the work you love and make money at it—that is a relatively self-centered notion of what it means to be a coach, as it begins and ends with you. A true coach must be looking outward at the landscape of human need and positioning him or herself to meet that need.
Why?
Because a coach is in possession of a method of change that supports life to find a sustainable way forward amidst the great uncertainties and stresses of life.
We know each individual has within great wisdom, and that each community has extraordinary potential for collective thought and action. Despite this inherent potential, it seems that there is almost always the need for certain individuals to facilitate the process of other individuals and groups to connect to that innate wisdom and potential. The coach is precisely one of those individuals: the holder of a powerful process that can facilitate profound change in thought and behavior in others.
What if, instead of focusing on building a "successful coaching practice," you focused on identifying where the essential need is or will be, and moving to meet that need head on? Most coaches are focused on the bottom line: I want a financially viable practice that allows me to put bread on the table and a decent roof over my head, and to do the work I love to do. There is nothing wrong with this success definition; it is how many coaches interpret what a successful coaching practice looks like. However I want to paint for you another picture of success, one that is not tied to numbers of clients and numbers of dollars. It is tied to serving humanity at a time when humanity is needing it the most.
Coaches, as the holders of a powerful process of change, will be needed in every corridor, on every street corner, in every home, and in every community. You are where you are in life, and no matter where you stand there is a need for what you do. Do you see it? Are you willing to meet that need with the fullness of your being?
You may be working in a toxic organization and longing to get out to start the coaching practice of your dreams. Yet where you stand is precisely where what coaching does is needed the most. Can you stand for a different way of being and living amongst those who are in need of it most; amongst those for whom the thought currents of fear have become so strong that they have polluted the fabric of the organization? Do you flee or do you do the work that you have learned to do where you are today?
I'm going to hold this visionary challenge out to you today. Not because I want to dissuade you from starting up your own coaching business or being a "successful coach" in the conventional way, but because so many coaches are either not seeing the need for this work in the very place they are standing today or they are not willing to do the work in the very places that need it most.
The reality is, you are where you are in the world for a reason, and you are needed there. You have likely been called to coaching because something inside of you knows that there is more to life than most people seem aware of, and you see how coaching is an extraordinary process for mining our inner landscape in service of growth, potential realization, and the betterment of life.
Therefore I'm going to define a successful coach as one who coaches. Period.
I know many trained coaches who do not coach where they stand; they do not embody the Way of Coaching and stand as a beacon lighting up the corridors in which they spend their days. These coaches have many excuses why they don't or can't coach, but those are just excuses; something within is preventing them from being the facilitator of a new way in a place when it is needed.
But I say this with certainty: you are needed as a coach where you stand today. All around you people are struggling in one way or another: there are systems collapsing, families disintegrating, communities on the edge. There is fear, hopelessness, uncertainty, worry and stress in abundance wherever you live and work.
You do not actually need your own coaching practice with paying clients to be a successful coach—that is just an idea you have chosen to believe is true—but you do need to be coaching where you stand today.