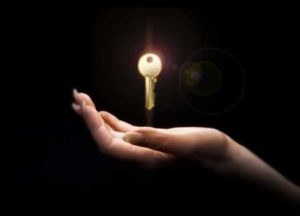 Coaching is a relatively new field, and its boundaries of potential are still being defined and tested.  As I contribute to the growth of this field, one question I often think about is: What is coaching's greatest potential? 
I have come to the answer that for coaching to actualize its greatest potential it must be viewed within a really big paradigm, one that accounts for the determiner of all human behavior and experience: consciousness.
There is one body of work, in particular that has had a profound impact on my understanding of consciousness, and that is the writing of Dr. David Hawkins. If you have not yet read Power vs. Force or his follow up book Transcending the Levels of Consciousness, I highly recommend you do. The implications of his work forever shifted my understanding of human behavior and the potentials of coaching.
I'll summarize Dr. Hawkins' findings here in his Map of Consciousness (from Power vs. Force). The map reveals the levels of human consciousness, and how it evolves from the lowest level of Shame to the highest level of Enlightenment. Take a few minutes to study this before you continue reading.
| | | | |
| --- | --- | --- | --- |
| Level | Log | Life-view | Emotion |
| Enlightenment | 700-1000 | Is | Ineffable |
| Peace | 600 | Perfect | Bliss |
| Joy | 540 | Complete | Serenity |
| Love | 500 | Benign | Reverence |
| Reason | 400 | Meaningful | Understanding |
| Acceptance | 350 | Harmonious | Forgiving |
| Willingness | 310 | Hopeful | Optimism |
| Neutrality | 250 | Satisfactory | Trust |
| Courage | 200 | Feasible | Affirmation |
| Pride | 175 | Demanding | Scorn |
| Anger | 150 | Antagonistic | Hate |
| Desire | 125 | Disappointing | Craving |
| Fear | 100 | Frightening | Anxiety |
| Grief | 75 | Tragic | Regret |
| Apathy | 50 | Hopeless | Despair |
| Guilt | 30 | Evil | Blame |
| Shame | 20 | Miserable | Humiliation |
| | | | |
There are four things I'd like you to understand about this map which I'll share using Dr. Hawkins' words:
The level of 200 (Courage) is the tipping point. All attitudes, thoughts, and feelings below 200 make a person go weak (disempower) and those higher make a person go strong (empower). All levels below 200 are destructive of life in both the individual and society; all levels above 200 are constructive expressions of power. Below 200 the primary impetus is personal survival. Above 200 the well-being of others becomes increasingly important. From 700 to 1000, life is dedicated to the salvation of all of humanity.\
An individual's level of consciousness is already in effect at birth. The majority of people utilize their life experiences to elaborate and express the variations of their native energy field. Many times, people's cumulative life choices result in the net lowering of their level of consciousness.
Levels of consciousness are always mixed. A person may operate on one level in a given area of life and on quite another level in another area. An individual's overall level of consciousness is the sum total effect of these various levels. 
It is possible to make positive jumps, leaping up even hundreds of points. . Although it is uncommon for people to move from one level to another during their lifetimes…if one can truly escape the egocentric draw of sub-200 energy fields, consciously choosing a friendly, kind and forgiving approach to life. In practice, great will and motivation is required to activate that potential.
These insights into the nature of consciousness have profound implications for humanity and thusly for coaching.
Firstly, coaching can intentionally focus on enabling people to explore and live out the full spectrum of potential inherent within their native field of consciousness. This is particularly conducive to positive growth if that level is empowering in nature (above 200). Coaches do this in two ways: by helping people to limit 'slippage' into lower, disempowering states of consciousness (something we are all susceptible to) and to activate the vast potential inherent within their native state. Transactional coaching does this effectively. In transactional coaching (issue-driven, results-based, solution-focused), little if any thought is given to elevating consciousness beyond where a person is. And there is no need to. So much untapped worth and value can be mined from the specific processes of consciousness—emotions, perceptions, attitudes, and world-views—that are available right where a person is.
Secondly, the coaching process is inherently designed to shift people from disempowering to more empowering states of mind and being. This is evident when coaches help reframe or shift perspectives so that people see and experience life in more positive or potential-based ways. There are two general ways to enable a perspective shift. The most common way is for the coach to invite in a new perspective: Is what you are seeing really true? What's another way to view this situation? How might so-and-so see this? What's working? This approach, however, does not guarantee a shift in consciousness—a reframed perspective is not necessarily of a higher order than the perspective currently held. Hawkins' work shows us that there is another way to shift perspectives and that is to shift consciousness. Each level correlates with specific processes of consciousness (emotions, perceptions, attitudes, world-views) and being in that state of consciousness provides access to it all. When we elevate our consciousness we automatically begin to perceive and experience life in a whole new way.
Thirdly: coaching has the capacity to support progress into higher energy fields of consciousness—to help people move up the ladder of consciousness. This is the greatest potential of coaching, and one I would encourage all coaches to explore so it can be intentionally activated. Although, as Hawkins says, "the majority of people utilize their life experiences to elaborate and express the variations of their native energy field…and although it is uncommon for people to move from one level to another during their lifetimes…it is possible to make positive jumps."
The big question then is this: What does it take for coaching to enable shifts in levels of human consciousness?
There is much to consider in answering this question, so I'll limit my thoughts to three arenas.
The first relates to the coaching space. If the coach's intention is to elevate a person's consciousness, the coaching space matters, as it is itself an energy field. As Hawkins writes, "all that's really necessary is to expose oneself to a high-energy field and one's inner attitudes will spontaneously begin to change. It's reflected in the saying, 'Just bring the body to the meeting.'" So, what is the coaching space you are creating woven of? I encourage you to look towards weaving a healing space in which people can release the patterns and tendencies associated with lower energy fields (the cause of the condition) thus freeing them to transcend.
Secondly, your level of consciousness matters. Higher states of consciousness have a magnetic, upward pull effect on lower states of consciousness, and those who embody them act as a powerful force of inspiration. As Hawkins notes, "the influence of individuals of advanced consciousness counterbalances entire populations at the lower levels." Are you choosing to live into and embody a state of high consciousness that will enable leaps in consciousness in others? The higher your own level of consciousness, the more you uplift by the sheer presence of your being.
The most important and final element in facilitating an upward movement of consciousness I'll mention is an attitude of willingness on the part of the coachee. Hawkins writes, "it remains for individual motivation to activate that potential; without the exercise of choice, no progression will occur." The evolution of consciousness is accelerated by the combination of intention plus attention. Ultimately, in everyday life, our success in transcending our native level of consciousness is the consequence of dedication, persistence, and perseverance.
Your greatest potential as a coach lies in your capacity to elevate consciousness. Each person experiences, perceives, and interprets the world and its events in accordance with his or her own level of consciousness.
Change that and you change everything!