I'd like to tell you a story about a client who is in conflict, but who wants far more peace in his life. If you think about it, the choice to reduce conflict in our life is always a choice for greater peace. When we choose peace we are recognizing that there is a way to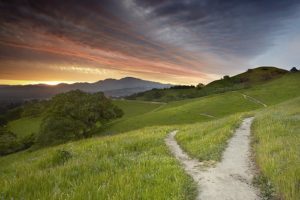 live that is more harmonious with the ways of sustainable relationship and community. And each time one of our clients chooses to resolve a point of conflict in their lives, they are saying they value that relationship and the good which comes when it is in good working order. Conflict resolution, whether through coaching or mediation, always begins with awareness of the limitations and deleterious affect of the conflict state, and the subsequent choice for greater peace or harmony and the good that comes from it. However, even with that in place, including the expressed willingness of those involved to take concerted action to bring about resolution, I have observed the effect of hidden determinants that can keep things stuck.
I am currently working with a client I'll call Matthew who is in conflict with his spouse in one particular area of their lives. This point of tension is significant, and has been there since they were married some 14 years ago. For him, the roots of the conflict reach back to unmet needs of his youth, and have shown remarkable resistance to change or healing. Some aspect of himself clings to an image of the way things should be going in this particular area of discord with his spouse. Despite his full recognition that holding on has gotten him nowhere, each time the contentious issue surfaces he falls back into the pattern and strife steams up again. More than anything he wants to resolve it—he is completely willing to working on himself and in partnership with his wife—and yet he can be easily triggered into a negative state when the issue arises. As a result, tension around this has been a mainstay in their relationship from the time they were married.
Added to this stress, over the last couple of years Matthew had been slowly burning out from the hectic pace and high demands of his work, and had noticed that fun and fulfillment were quickly becoming experiences of the past. He deeply desired to change this, and through some value clarification work he identified high levels of peace, love, and happiness as markers of the good life that he aspired to. Interestingly, as we went to work on actualizing these values in his life (which included looking at the conflict with his spouse) another behavioral pattern came to light: he had the tendency to manufacture stress. When things got too calm, went too smoothly, or he started feeling too good he would find a way to create a crisis. It was a type of self-sabotage: the moment he started to feel a high flow of positive energy he would find a way to create stress and bring himself back down into his "normality." In general he had a low set point for the amount of peace and happiness he was able to carry, and when that set point was breached he'd manufacture a stressor and bring himself back into his comfort zone.
Gay Hendricks describes this phenomenon of self-sabotaging when we feel "too good" in his book The Big Leap: Conquer Your Hidden Fear and Take Life to the Next Level
. The solution is to work on raising your threshold so that you can hold more positive energy for longer periods of time. Peace is a highly positive energy, however if you are not used to holding high levels of peace within your being, then when you do experience it you may unconsciously trigger yourself out and back down into your comfort zone. The trigger can be subtle—often a single negative thought will do it. For Matthew this meant becoming aware of his set point around higher flows of peace within his being, and the thoughts and behaviors that triggered him out, including his propensity to manufacture stress. Ultimately, he had to learn to allow in and sustain a higher flow of positive energy: to become peaceful and happy within himself.
With this focus his whole life started to change. Today he is a renewed man who lives each day far more aligned to the values of peace, love, and happiness. Except in one area that is: the issue with his wife. In this area things have inched along. Whenever the point of contention comes up between them, all his work seemingly flies out the window, and he crashes back down into conflict and stress. Although he has made the choice for peace and happiness, and is actualizing it in so many ways, this one arena seems impervious to it. So what is going on here?
In a recent session I asked him, "Do you really want peace?" He had to sit with this one for a while…a couple of weeks actually. When he came back to me on it, he was asking himself the question, "Am I ready for peace?" He is not at all sure he is. On a surface level he is living a far more relaxed, happy, de-stressed life—and it is paying dividends in all his relationships—however in this one area has equated peace with giving up and with not getting what he wants and needs. Deep inside he churns from the deep disappointment and anger of dashed expectations, and sees any movement towards acceptance, peace or reduction of the impulse to "fight for what I need" to be akin to quitting. "Quit I will not!" says this part of him, "For what I want is essential to my sense of self and fulfillment in my life." And it is this entrenched perspective on what peace means in this arena that is the ultimate barrier to resolving the conflict with his wife. As long as he equates peace with giving up and therefore losing what he wants, he will not move towards peace.
Our work continues, and this story does not yet have an end. However it raises some helpful insights into the path of working to resolve conflict. It always begins with the choice for something other than conflict: for peace, happiness, harmony, or positive, constructive relationship. Yet even when these paths are desired and overtly chosen, there can be strong internal barriers which limit what can transpire. Our threshold for the amount of positive energy we can hold within our being is one of those limits. What is your threshold and how can you expand it so that you can hold more peace, love, or harmony within your being?
Another limit is the pernicious influence of the belief that in life we have to fight for what we want, or fight to protect ourselves, or fight to succeed, because if we don't we will not get what we desire. Conflict cannot be resolved from within an attack or defend position, and yet if we equate seeking resolution and peace with losing, then it's easy to remain entrenched in either of those positions. So if you or your clients are experiencing tenacious resistance to the resolution of conflict, explore these hidden determinants of behaviour and ask the essential question: Do you really want peace?